Best
Nintendo Game Boy Advance was a huge success and was one of the best handheld gaming consoles. However, they are ...
Showbox is dead now, and this disappoints many of its users. It has been a tough time for Showbox and ...
Android is the most popular mobile OS because of its features like customizing the device to one's liking, and the ...
MegaWheels TW01 is the latest hoverboard from MegaWheels for both beginners and experienced hoverboard riders. It is robust and easy ...
Check out the list of 8 Best Triple SIM Android Mobile Phones for 2018 Do you own various Mobile Numbers and ...
Here we have listed some of the Best Sites to Create Cartoon Characters of Yourself Online Free Are you looking ...
Checkout and download here Best Android 7.0 Nougat Launchers for Samsung, Sony, HTC, Xiaomi, LG, Motorola, LeTV etc. Recently Google ...
Checkout the list of Best Selfie Camera apps for Android Smartphones and tablets. Selfies are the newest trend in the ...
Check out here the list of 5 Best Android 6.0 Marshmallow Launchers for any Android Smartphone and Tablet. Back in ...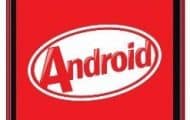 Micromax, the giant Indian Smartphone manufacturers always realized the market situation and had launch the Smartphones suitable for the customers ...