IMEI
SN Write Tool is one of the most advanced tools used for writing IMEI number, BT Address, WiFi Address, MEID, ...
This tutorial shows how to Repair IMEI on Snapdragon powered devices – Xiaomi, OnePlus, and ZTE etc. IMEI Number is ...
Check out Download IMEI Repair Apk and Repair IMEI Number on Android without PC Is your IMEI Number Corrupted? Or ...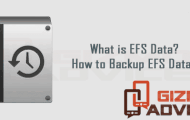 Check in here about EFS data and How to Backup and Restore EFS data or EFS Partition. Similar to the partitions ...
Samsung Galaxy S4, the successor of Galaxy S3 has been launched in the year 2013. The device is one of ...