This tutorial shows how to restore YU Yureka to Stock ROM, CyanogenMod OS 11 after you have installed Custom ROM
Earlier we have written a tutorial on how to update YU Yureka to Android 5.0.2 Lollipop using unofficial version of CyanogenMod 12. As that was the unofficial release it might contain some bugs, so after installing it and experimenting with it for some time, if you want to revert back to stock ROM i.e., CyanogenMod 11, then this tutorial is for you. In this tutorial we will guide you on how to restore YU Yureka to Stock ROM.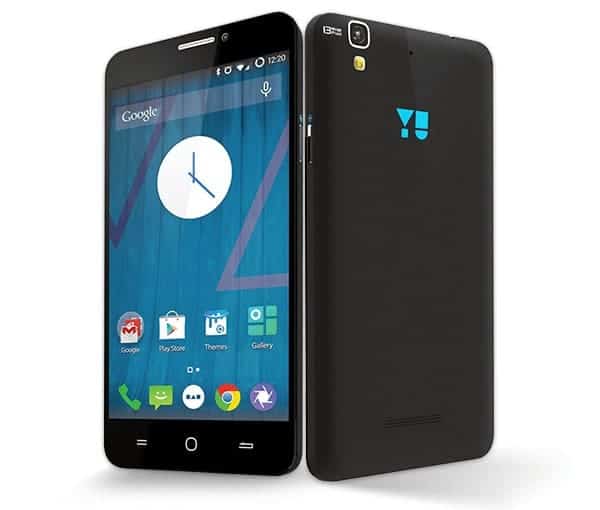 As usual before you proceed make sure you have followed pre-requisites listed below, so as to reduce the chances of bricking your device.
Pre-Requisites:
Backup all of your important data, as installing ROMs can wipe all of your data.
Backup and Restore SMS
Backup and Restore Contacts
Backup and Restore Call Logs
Backup files on Internal storage to PC
Charge your device to at least 75%.
Enable USB Debugging.
Download and install the USB Drivers for Yureka. As there are no official drivers yet, it is good to install PdaNet application, which will install the USB drivers as well. Once the drivers are installed kill the PdaNet application from task manager.
Disclaimer: We are not responsible for any damage to your device, you are the owner of the device and you have all rights, whether or not to proceed with the steps listed here.
Also Read: How to unlock Bootloader on YU Yureka
Warning

: This method is not suitable for the users who have updated their device to Android 5.0.2 Lollipop. If you try to downgrade from Android 5.0.2 Lollipop to KitKat you will probably end up bricking your device. Also it is officially mentioned by YU that it is not possible to downgrade to previous version after installing Lollipop.
How to restore YU Yureka to Stock ROM, CyanogenMod 11:
Download the Stock ROM (CyanogenMod 11) from here to your PC and extract it to a folder.
Download the flashing tools package from here and extract the contents to the above folder, where you have extracted the ROM files. Make sure system.img, boot.img etc files are in the same folder as flash-all.bat, fastboot.exe etc.
Power off YU Yureka.
Enter into Bootloader / Fastboot Mode. How go here.
Connect your device to PC using OEM USB cable.
Now run the flash-all.bat as administrator.
Now a CMD will open the flashes all the ROM files to your Yureka.
Once done with flashing, disconnect your device from PC and reboot your device, if it doesn't automatically.
That's all now you have successfully restored YU Yureka to Stock ROM, CyanogenMod 11. Do let us know in the comment section if you face any issues, while trying to restore YU Yureka to Stock ROM.
Do share this tutorial on Facebook, Twitter and Google Plus etc. and let your friends restore their YU Yureka to Stock ROM, if they have bricked their device.
👇👇Latest Video on YouTube 👇👇
This page may contain affiliate links so we earn a commission. Please read our affiliate disclosure for more info.