In this tutorial checkout how to unlock Bootloader on HTC Devices – Guide
Manufacturers ship devices with locked Bootloader to avoid users from messing with their device and therefore they don't want users to brick their device by editing the system files. But if you are an advanced user and want to unlock Bootloader on your HTC device to Root it, Install Custom Recovery or Custom ROM, then this tutorial will guide you on how to unlock Bootloader on HTC devices.
Unlocking Bootloader on HRC device will open doors to root it, install Custom Kernel, Recovery, Custom ROMs etc. So unlocking Bootloader voids warranty and should not be done if you are not aware of what you are doing. If you proceed with the steps listed below on how to unlock Bootloader on HTC device, then you are at your own risk, neither the manufacturer nor members of Gizmo Advices should be held responsible for any damage caused to your device.
Before you proceed to unlock Bootloader on HTC you must know the below things:
Unlocking Bootloader wipes all of your data and restores your device to factory settings.
Device manufacturer will cost you extra charges to re-lock Bootloader in case of a bricked or dead phone.
If you brick your device during this process, then we should not be held liable or responsible.
How to Unlock Bootloader on HTC devices:
Make sure charge on your device is sufficient, it is recommended to charge at least 65%.
Enable USB Debugging on your device from Developer options.
Visit HTCdev.com and register for an account and login.
Click on 'Unlock Bootloader' and Click on 'Get Started'.
Select your device from the list of devices, if your device is not listed then select 'All other supported Models'.

Accept the terms and conditions and follow the onscreen instructions.
Download and install Suitable USB drivers for your device from here.
Setup ADB and Fastboot drivers on PC.
Now Remove and Re-insert the battery, if you have non-removable battery then press and hold the power button until your device powers off.
Boot your HTC into Bootloader or Fastboot Mode, by pressing and holding Volume Down + Power button. Now select Bootloader from list of options.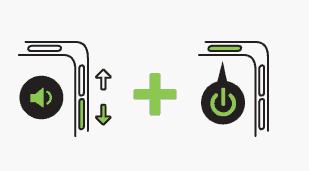 Connect your device to PC using OEM data cable.
Now open the Fastboot folder and press and hold the shift key and right click anywhere inside the Fastboot folder at the empty space and select Open command window here.
Now a command prompt opens, in the CMD type: fastboot oem get_identifier_token and press enter.
Now you will get long string of text, copy the text and paste it on this page and click on submit.
After few minutes you will get an email from HTC Dev team along with the file.
Download the Unlock_code.bin from Email attachment and save it or copy it to Fastboot folder.
Now in CMD type: fastboot flash unlocktoken Unlock_code.bin
Now press Volume Up to accept and power button to confirm on your HTC device.
That's all now you have unlocked Bootloader on your HTC device and now you can root it, Install Custom Recovery, Kernel or Custom ROM on your device.
Do let us know in the comment section if you face any issues while trying to unlock Bootloader on HTC device. Also share this post with your friends on Facebook, Twitter and Google Plus etc. and do let them know how to unlock Bootloader on HTC device.
This page may contain affiliate links so we earn a commission. Please read our affiliate disclosure for more info.