Want to install ADB, Fastboot and APX Driver in a single installation, then Universal Naked Driver is the one you are looking for. The Universal Naked Driver is a pack of ADB, Fastboot and APX drivers. Most of the Android devices use ADB and Fastboot Drivers, but Asus devices require APX drivers in addition to ADB and FB Drivers. Here you can download the latest version of Universal Naked Driver for Windows to solve ADB Driver problems.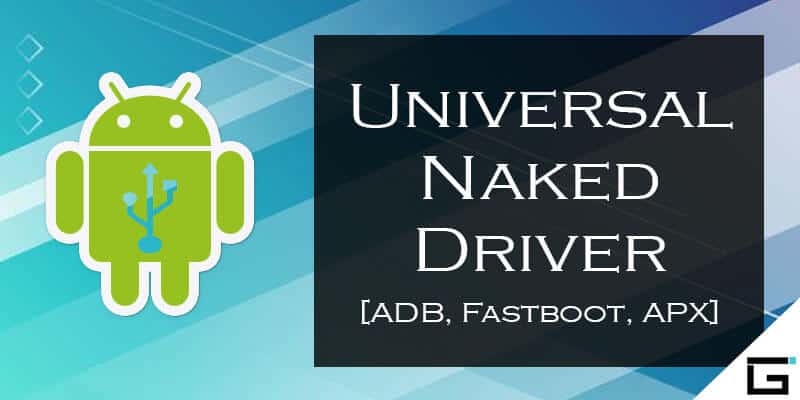 If you are facing problems installing ADB and Fastboot drivers on Windows, just download the Universal Naked Driver from the below download section and follow the installation instructions to successfully install the drivers.
Before you proceed with the installation make sure to uninstall any previous driver package's which you may have installed earlier. If required connect your Android phone to PC and run Device manager and uninstall the drivers. After uninstalling reboot PC and you are ready for the installation.
Download Universal Naked Driver [ADB, Fastboot, and APX] for Windows:
File Name: Universal_Naked_Driver_0.73.zip
Version: 0.73
File size: 8.28 MB
Compatibility: Windows 10, 7, 8, 8.1, and XP
Disable Driver Signature Enforcement on Windows 10:
To successfully install Universal Naked Drivers on Windows, we need to Disable Driver Signature Enforcement. Watch the below video to know how to disable it on Windows 10.
How to Install Universal Naked Driver on Windows PC:
Step #1: Download the drivers and extract them on the desktop inside a folder.
Step #2: Open Device Manager and click inside the opened window.
Step #3: Now click on "Action" -> "Add legacy hardware" and click "Next".
Step #4: Select "Install the hardware that I manually select from a list (Advanced)" and click "Next".
Step #5: Click on "Show All Devices" and hit "Next".
Step #6: Now click on "Have Disk…" -> "Browse" -> Navigate to the folder where you have extracted the drivers and select "android_winusb.inf".
Step #7: Select the drivers you want to install and follow the onscreen instructions to install them successfully.
That's it now you have successfully installed ADB, Fastboot and APX Drivers on your Windows PC with the help of Universal Naked Driver.
Was this tutorial helpful? If yes, don't forget to share it with your friends on Facebook, Twitter and Google Plus etc.
Have a question? Ask in the comment section below.
This page may contain affiliate links so we earn a commission. Please read our affiliate disclosure for more info.