This tutorial shows how to fix proximity sensor issue on Yureka Plus YU5510, Yureka AO5510 and Yuphoria YU5010 - Complete tutorial
YU Tele-ventures has made their debut in the Indian market recently and have got lot of positive response in selling their products. Now YU has come up with its third device and this device has also got lot of popularity and fame, because of the success of its first device Yureka. All this popularity and fame are the results of low price for high-end specs and features.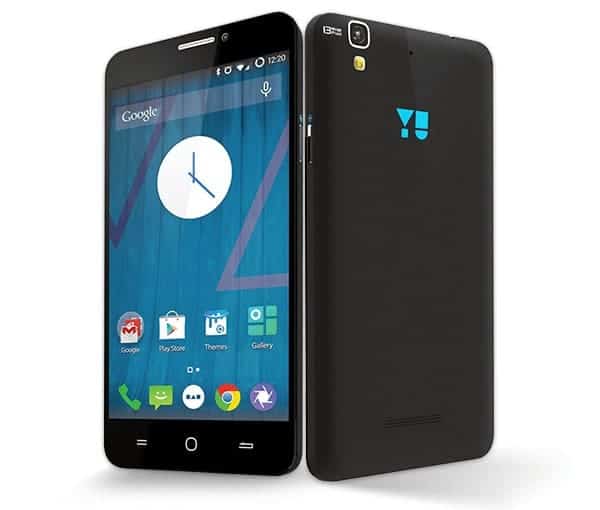 Those who have purchased either Yureka Plus, Yureka or Yuphoria are facing some issue with the software like proximity sensor not working, no option to eject USB OTG, lag, play store or other app stopped unexpectedly etc. All these can be fixed with the software updates, but we cannot say when the software update will be rolled out, but till then you can try fixing them yourself.
Among all the issues faced by Yureka Plus, Yureka and Yuphoria, today we are going to address proximity sensor issue and provide the relevant solution to fix it.
Also Read: How to install CWM / TWRP Recovery and Root YU Yuphoria YU5010
How to fix proximity sensor issue on Yureka Plus, Yureka and Yuphoria:
Step 1: Open the Phone Dialer on your device.
Step 2: Dial *#*#7769#*#* (This is the secret code for Proximity calibration menu).
Step 3: Now Proximity Sensor Calibrator menu appears, hit START.
Step 4: Place your hand on the top of the sensor, make sure it doesn't touch your device and let your hand be in air. When it says come near place your hand on top of the sensor and when it says move away take it back. Do this for 4-5 times and hit STOP and then EXIT.
Step 5: Make a call and see if it's fixed or not. If it is not fixed then try calibrating it again.
This is how you can fix proximity sensor issue on Yureka Plus, Yureka and Yuphoria Android smartphones. Do share this tutorial and help your friends in fixing their Yureka Plus, Yureka or Yuphoria.
This page may contain affiliate links so we earn a commission. Please read our affiliate disclosure for more info.